Wk 9




Time

Monday
Feb 24, 2020
Tuesday
Feb 25, 2020
Wednesday
Feb 26, 2020
Thursday
Feb 27, 2020
Friday
Feb 28, 2020
Saturday
Feb 29, 2020
Sunday
Mar 01, 2020

8a

12p

4p
Wk 10




Time

Monday
Mar 02, 2020
Tuesday
Mar 03, 2020
Wednesday
Mar 04, 2020
Thursday
Mar 05, 2020
Friday
Mar 06, 2020
Saturday
Mar 07, 2020
Sunday
Mar 08, 2020

8a

12p

4p
Wk 11




Time

Monday
Mar 09, 2020
Tuesday
Mar 10, 2020
Wednesday
Mar 11, 2020
Thursday
Mar 12, 2020
Friday
Mar 13, 2020
Saturday
Mar 14, 2020
Sunday
Mar 15, 2020

8a

12p

4p
Wk 12




Time

Monday
Mar 16, 2020
Tuesday
Mar 17, 2020
Wednesday
Mar 18, 2020
Thursday
Mar 19, 2020
Friday
Mar 20, 2020
Saturday
Mar 21, 2020
Sunday
Mar 22, 2020

8a

12p

4p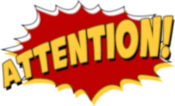 Monitor Coverage
I know Dan just posted something on GroupWorks asking of monitors to review their personal schedules in hopes we could fill a few more days where we need monitors. Please do what you can as your woodworking members appreciate your time. Thanks
Club Email Distributor
Continuing testing
Will announce when I'm ready to have others participate.
Contact Us
All entries are required.
Woodworkers News
04 Feb 2020 16:58

Membership Meeting schedule for 2020
General Membership Meeting dates for 2020 are listed below. These meetings will be held at 6:00 PM at the Hacienda Club House in the LaMesa room.

January 23, 2020
April 23, 2020
July 23, 2020
October 22, 2020
04 Feb 2020 16:36

2020 Annual Meeting
The date for the Annual SBRWWC Membership is set for October 22,2020. This meeting will take place in the LaHacienda Club House, in the LaMesa room @ 6:00PM. During this meeting, we will elect three new directors, and review the past year. Please put this on your calendar, this is your chance to shape the direction of our club.
03 Dec 2019 14:34

2020 Board of Directors and Advisors
Jeff Hansen, President
Mark Prose, Vice President
Scott Saxon, Secretary
Harvey Goldman, Treasurer
Jay Hall, Director

The following are advisors to the Board:

Ron Gustafson, Training
Dan Carter, Monitors
Ed Cheszek, Events
Ed Valdez, IT
Ron Hilbert, Shop Manager
John Gordon, Shop Manager
Jay Hall, Shop Manager
03 Dec 2019 13:54

2020 Membership/Renewal Dues
The Board of Directors voted to set the 2020 dues for SBRWWC the same as it was last year. 2020 Dues are $100 for the year. If you pay before January 1, 2020, the cost is $90, a 10% savings. On January 1, 2020, the dues will go back to $100. Anyone joining the club after August 1, 2020, will pay a reduced rate of $50 for the balance of 2020.
You can make your payment by check, made payable SBRWWC, and drop it off at the monitors desk. The monitor will give you a receipt.
07 Sep 2019 13:59

Updated Planer and Joiner
We have upgraded the cutter heads on both the Joiner and Plane. The new cutter heads cut cleaner and significantly reduce the sound associated with using the machine. As a bonus, maintenance cost will be reduced.
02 May 2019 10:58

Detail on calendar times.
Exact times for various items on the calendar--

Equipment Orientation: Tuesday 8:00AM - 11:00AM
Thursday 4:00PM - 8:00PM
Cleaning: Starts at 8:00 AM, usually done in under an hour
Monitor Training: Starts AFTER SHOP CLEANING.
Membership Meeting: Starts at 6:00 PM
11 Nov 2018 17:53

Welcome to the News Feed for the SBR WoodWorkers Club
Welcome to the News feed for the SBR WoodWorkers club. We will announce our news here. You can sign up for email notifications to be sent to you when news items are posted here.
Membership