Restart
About Us
Contact Us
Articles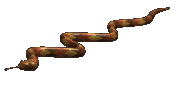 Safety
26 Jun 2018 09:30

GPS Tracking Devices for Cats and Dogs
The desert is a beautiful place to live with dry air, mild winters and sunshine everyday. The desert is also a haven for many animals that can harm our pet family members. This great community we live in took over the homes of predatory animals that lived here for many years. We are literally moving into their space and we are intruding into their hunting grounds. We have had bob cats give birth in peoples' back yards. Coyotes digging under a fence to give birth and keep the young safe while hunting for food. We have snakes that are territorial, and poisonous toads that procreate in your swimming pools.

To make this scenario even scarier, most of us are all new to this environment and our pets can not easily find home. Especially when our homes look so much alike, and there is a whole new world out there for our pets to explore. There has been almost one dog a week that has been reported lost in the last two months. Most of them were found safe but not all.

For our pets safety I believe a GPS Tracking device is a great solution. I have been investigating the different tracking devices that are available for cats and dogs. There seems to be two different categories of trackers. One that is a radio controlled tracker and the other you can use a iOS or Android device to track your pets location. The less expensive the tracker, the smaller the range it will cover and the less battery life it will have. There are several on the market to choose from. Some companies you pay a subscription fee per month where an activated SIM card is necessary such as for the Paw Tracker. Where Findster Duo+ does not have any monthly fees.

What you need to know when choosing a Dog GPS Tracking Device:

Using radio signals to locate your pet will only work over short distances, but don't require a GPS signal. This means they are the better option if you walk your dog in remote areas.

For most people, a GPS tracker is the better option. They are more accurate and can be used at longer distances. They also often allow you to view your dog's movement via your smartphone.

Basic GPS devices are built for one job: to track your dog's movements and prevent him from getting lost. Activity trackers often have a built-in GPS tracker, but also record activity levels and other statistics. This can be useful for identifying changes in behavior that could indicate illness.

GPS trackers use cellular networks to send information. This means you will pay a monthly subscription.

Be sure your GPS tracker is water and dirt resistant. Ideally, the tracker should be fully waterproof (rather than just resistant) – especially if your dog likes to swim!

Dog GPS trackers are generally small and lightweight. Larger dogs probably won't notice them, but the biggest trackers may be uncomfortable for small breeds. Many trackers have a minimum dog weight, so check this if you have a very small dog.

One of the most important factors when choosing a GPS device is the battery life. All trackers are rechargeable. Some of the best models in this regard can last up to a week between charges, while others need recharging every couple of days. Keep in mind that the GPS function uses the most battery, so if your pet is lost it's vital to find him quickly.

Some GPS trackers let you define zones for your pet. If he leaves this area, the device notifies you via phone. If your dog is an expert at escaping the back yard, this feature could save you plenty of time and stress.

You will find several styles in PetCo, PetSmart and Walmart. If you are interested in a device with an activated SIM card, you must go directly to the manufacturer. Not a third company like Amazon.

Happy Hunting...