Restart
About Us
Contact Us
Articles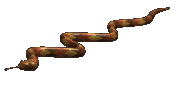 Safety
15 May 2019 10:40

DOG FOOD RECALL
Over the past 60 days, the FDA has announced 2 dog food RECALLS.

Thogersen Family Farm recalled its raw frozen pet food due to contamination with Listeria bacteria (4/8/2019)

Hill's Pet Nutrition recalled multiple lots of Prescription Diet and Science Diet wet dog foods due to toxic levels of Vitamin D (3/20/2019). This expands to include 44 varieties.

For details, please visit our Dog Food Recall Alerts Center .