Your UserID: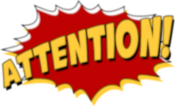 Pickleball Court Scheduling App
It's coming to life. Check back for bulletins, and keep a watch on the club News feed in the center column of this page.
Contact Us
All entries are required.
2021-03-17 14:21:01
Demo being prepared
Court scheduling system under development. A sample set of Time Capsules are being set up for demo purposes

---
2021-03-17 14:15:48
News feed posting sample
This is a sample of a news item posted on the Pickleball Association feed and appearing on the home page of the club website.

---
Explore Our Club
[This currently accesses the Woodworkers DropBox for demo purposes.]
Access Club Documents
Equipment Information

Fatal error: Uncaught Error: Call to undefined function mysql_error() in /srv/www/saddlebrookeranch.org/public_html/pickleball/showFeedItemsByCategory.php:13 Stack trace: #0 /srv/www/saddlebrookeranch.org/public_html/pickleball/index.php(519): include_once() #1 {main} thrown in /srv/www/saddlebrookeranch.org/public_html/pickleball/showFeedItemsByCategory.php on line 13