wk=4




Time

Monday
Jan 24, 2022
Tuesday
Jan 25, 2022
Wednesday
Jan 26, 2022
Thursday
Jan 27, 2022
Friday
Jan 28, 2022
Saturday
Jan 29, 2022
Sunday
Jan 30, 2022

8a

12p

4p
wk=5




Time

Monday
Jan 31, 2022
Tuesday
Feb 01, 2022
Wednesday
Feb 02, 2022
Thursday
Feb 03, 2022
Friday
Feb 04, 2022
Saturday
Feb 05, 2022
Sunday
Feb 06, 2022

8a

12p

4p
wk=6




Time

Monday
Feb 07, 2022
Tuesday
Feb 08, 2022
Wednesday
Feb 09, 2022
Thursday
Feb 10, 2022
Friday
Feb 11, 2022
Saturday
Feb 12, 2022
Sunday
Feb 13, 2022

8a

12p

4p
wk=7




Time

Monday
Feb 14, 2022
Tuesday
Feb 15, 2022
Wednesday
Feb 16, 2022
Thursday
Feb 17, 2022
Friday
Feb 18, 2022
Saturday
Feb 19, 2022
Sunday
Feb 20, 2022

8a

12p

4p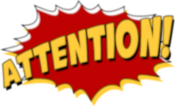 Walkaway Tape Measures - Check!
This morning (1/21/22) there were only three (3) tape measures remaining on the Shop shelf. The rest walked away. All members, please check your tool bags/buckets/boxes, coats, drawers, lockers, etc., wherever you put things, and see if you have a stowaway. Please return any runaways to the Shop shelf. Please don't hoard the shop tape measures and squirrel them away. Thank you.
Contact Us
All entries are required.
Club News Feed
2021-12-29 08:52:36
Board Meeting Minutes from December 21, 2021.
On December 21, 2021 a board meeting of the SBRWWC was held. Voting members Mark Prose, President; Jeff Hansen, Vice President; Russ Hardy, Treasurer and Scott Saxon, Secretary were present and Member-at-Large Harvey Gorman was absent. Advisory members Dan Carter, Ron Gustafson, John Gordon, Ron Hilbert and Ed Cheszek attended. Tom Marshall and Ed Valdez were absent. Prospective board members Dennis Briels and Charlie Anderson attended. The following matters were discussed and approved:


Russ Hardy updated the board on the club finances. The club checking account had a balance of $1,562 and the reserve account held $4,000. The club had 99 paid members. There were 51 early membership renewals and ten new memberships for 2022. Members renew at a cost of $80 until 12/31/2021. All new members and renewals on or after 1/1/2022 pay $100. A total of forty nine new members were trained in 2021. Seven members were trained in the use of the CNC machine and four members were authorized to use the lathes in 2021.

Ron Gustafson's team trained six new members in November. The signup sheet now has a waiting list in the event a scheduled perso...
-- View Items at Full Length
---
Explore Our Club
Access our Membership Application Form, Policies and Procedures, Machine Safety Tips, Donating Equipment information, Monitor Handbook, etc.
Access Club Documents
Equipment Information