wk=48




Time

Monday
Nov 28, 2022
Tuesday
Nov 29, 2022
Wednesday
Nov 30, 2022
Thursday
Dec 01, 2022
Friday
Dec 02, 2022
Saturday
Dec 03, 2022
Sunday
Dec 04, 2022

8a

12p

4p
wk=49




Time

Monday
Dec 05, 2022
Tuesday
Dec 06, 2022
Wednesday
Dec 07, 2022
Thursday
Dec 08, 2022
Friday
Dec 09, 2022
Saturday
Dec 10, 2022
Sunday
Dec 11, 2022

8a

12p

4p
wk=50




Time

Monday
Dec 12, 2022
Tuesday
Dec 13, 2022
Wednesday
Dec 14, 2022
Thursday
Dec 15, 2022
Friday
Dec 16, 2022
Saturday
Dec 17, 2022
Sunday
Dec 18, 2022

8a

12p

4p
wk=51




Time

Monday
Dec 19, 2022
Tuesday
Dec 20, 2022
Wednesday
Dec 21, 2022
Thursday
Dec 22, 2022
Friday
Dec 23, 2022
Saturday
Dec 24, 2022
Sunday
Dec 25, 2022

8a

12p

4p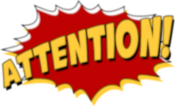 Shop Cleaning - 13 December
The final shop cleaning of the year will be Tuesday morning, 13 Dec at 8 am. All are encouraged to attend and help clean and maintain the equipment and the shop. And of course, there will be donuts!
Contact Us
All entries are required.
Posted: 18 Nov 2022
Board Meeting Minutes for November 10, 2022
The SBRWWC board of directors met on November 10, 2022. Board members Mark Prose, President; Russ Hardy, Treasurer; Jeff Hansen, Vice President and Charlie Anderson, Monitor Coordinator were present. Advisors to the board Dan Carter, Maintenance Coordinator; Ed Cheszek, Events Coordinator; Ron Gustafson, Training Coordinator; John Gordon, Shop Manager; and Scott Saxon, Lathe Coordinator were present. Advisors Tom Marshall, CNC Coordinator and Ed Valdez, IT Coordinator were absent. Newly selected board members Dave Stark and Mike Stroben were present and Neal Drell was absent. The meeting was called to order at 4pm and the following matters were discussed:

Treasurer Russ Hardy updated everyone on the club's finances. The club's current bank balance was $12,033 including the reserve account. Our year-to-date income was $20,509 and we spent $13,593. We will have additional expenses before the end of the year. The club's participation in SBR's recent Art Walk ev ... read RSS feed item.
Posted: 05 Oct 2022
SBRWWC BOARD MEETING 9/29/2022
The meeting was called to order at 4 PM. The following Board members & Advisors were present: Mark Prose, President; Russ Hardy, Treasurer; Dennis Briels, Secretary, & Charlie Anderson, Monitor Co-ordinator. Advisors: Dan Carter, John Gordon, Ed Valdez, & Scott Saxon were present. Board member and Vice President Jeff Hansen was absent. Advisors: Ed Cheszek, Tom Marshall, Ron Gustafson, Ron Hilbert & were absent.

The following Agenda items were discussed:

Russ Hardy gave the Financial update: Cash-on-hand is $10,487.00. Checking: $6,485, & Savings:$4,002. We are expecting to pull in another $1,600 in income this year (most of which will come from the 10% commissions during the Art Walk, Christmas window purchases & Machine Orientations). We are expecting to spend another $2,100 for purchases we have been putting off, or replacement of machine parts, etc. Still, given that, we still projecting that we will maintain the $2,000 in the checking & put ... read RSS feed item.
Explore Our Club
Access our Membership Application Form, Policies and Procedures, Machine Safety Tips, Donating Equipment information, Monitor Handbook, etc.
Access Club Documents
Equipment Information