wk=49




Time

Monday
Dec 06, 2021
Tuesday
Dec 07, 2021
Wednesday
Dec 08, 2021
Thursday
Dec 09, 2021
Friday
Dec 10, 2021
Saturday
Dec 11, 2021
Sunday
Dec 12, 2021

8a

12p

4p
wk=50




Time

Monday
Dec 13, 2021
Tuesday
Dec 14, 2021
Wednesday
Dec 15, 2021
Thursday
Dec 16, 2021
Friday
Dec 17, 2021
Saturday
Dec 18, 2021
Sunday
Dec 19, 2021

8a

12p

4p
wk=51




Time

Monday
Dec 20, 2021
Tuesday
Dec 21, 2021
Wednesday
Dec 22, 2021
Thursday
Dec 23, 2021
Friday
Dec 24, 2021
Saturday
Dec 25, 2021
Sunday
Dec 26, 2021

8a

12p

4p
wk=52




Time

Monday
Dec 27, 2021
Tuesday
Dec 28, 2021
Wednesday
Dec 29, 2021
Thursday
Dec 30, 2021
Friday
Dec 31, 2021
Saturday
Jan 01, 2022
Sunday
Jan 02, 2022

8a

12p

4p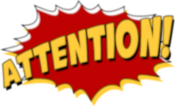 Shop Cleaning - 14 December
Reminder that Shop Cleaning will be Tuesday morning, 8-9 am, 14 December. Please join us in equipment maintenance and deep cleaning of the shop. And of course there will be donuts afterwards. Recently we have received comments from visitors noting how clean and organized our shop is. There is a reason for that, all of you taking the time to clean up after your work. Keep up the good work.
Contact Us
All entries are required.
Club News Feed
2021-11-23 08:44:50
Member meeting minutes for November 18, 2021
A membership meeting was held on November 18, 2021 at 5pm. Sixteen members attended the meeting along with ten board members and advisors. Treasurer Russ Hardy advised the club's finances were solid and reported $2,600 in our checking account and $4,000 in the reserve savings account. A club budget was approved by the board and we are budgeted to increase our reserve account in 2022.

Club membership renewals for 2022 were set by the board at The board at $80 if members renew before the shop closes at 4pm on Friday, 12/31/2021. All new members and anyone renewing after that deadline will be charged $100 for membership. Members can combine membership dues and locker rentals in one check if desired. Please do not start paying renewal fees until December 1, 2021. Renewal notice and rates will be sent to all members via Groupworks.

The composition of the Board of Directors was briefed to the members. Two vacancies were announced and the two candidates who expressed an interest in joining the board were identified as Charlie Anderson and Dennis Briels. No other candidates expressed an interest so the new board was created by affirmation and wi...
-- View Items at Full Length
---
Explore Our Club
Access our Membership Application Form, Policies and Procedures, Machine Safety Tips, Donating Equipment information, Monitor Handbook, etc.
Access Club Documents
Equipment Information