wk=42




Time

Monday
Oct 18, 2021
Tuesday
Oct 19, 2021
Wednesday
Oct 20, 2021
Thursday
Oct 21, 2021
Friday
Oct 22, 2021
Saturday
Oct 23, 2021
Sunday
Oct 24, 2021

8a

12p

4p
wk=43




Time

Monday
Oct 25, 2021
Tuesday
Oct 26, 2021
Wednesday
Oct 27, 2021
Thursday
Oct 28, 2021
Friday
Oct 29, 2021
Saturday
Oct 30, 2021
Sunday
Oct 31, 2021

8a

12p

4p
wk=44




Time

Monday
Nov 01, 2021
Tuesday
Nov 02, 2021
Wednesday
Nov 03, 2021
Thursday
Nov 04, 2021
Friday
Nov 05, 2021
Saturday
Nov 06, 2021
Sunday
Nov 07, 2021

8a

12p

4p
wk=45




Time

Monday
Nov 08, 2021
Tuesday
Nov 09, 2021
Wednesday
Nov 10, 2021
Thursday
Nov 11, 2021
Friday
Nov 12, 2021
Saturday
Nov 13, 2021
Sunday
Nov 14, 2021

8a

12p

4p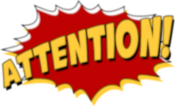 Dust Busters & General Shop Cleaning
Need 3 more Dust Busters for Monday (10/11) Evening (4 to 5 pm) to remove high and heavy dust from Shop before the General Cleaning on Tuesday morning. This involves ladder work and wearing masks. There is a sign-up sheet on the bookcase. Thank you for your assistance. Shop Cleaning is Tuesday (10/12) morning 8 to 9 am, to help clean and restore shop equipment. All members are invited to participate, and of course there are donuts!
Contact Us
All entries are required.
Club News Feed
2021-09-16 18:37:05
Board Meeting Minutes for September 9, 2021
On September 9.2021 a board meeting of the SBRWWC was held. Voting members Mark Prose, President; Jeff Hansen, Vice President; Russ Hardy, Treasurer; Scott Saxon, Secretary and Harvey Goldman, Member-at-Large were present. Advisory members Charlie Anderson, Dan Carter, Ron Hilbert and Tom Marshall were also present. The following matters were discussed:

Russ Hardy updated everyone on the club's finances. We currently have 101 paid members and a bank balance with $4,000 in our reserve account and $2,400 in our checking account. We are still tracking our monthly supply costs and after eight months we are spending about $400 a month on supplies. Additional time is needed to accurately determine monthly costs. The board agreed to create a club budget to address spending and management of the reserve account.

The SBR Finance Committee completed the review of our request for the purchase of a new edge sander for the shop. We should be notified if we are approved by November 2021. Our request was for a cost sharing with the club contributing 60% of the cost. The sander will cost $1,400 or less.

The monitor situation was discussed...
-- View Items at Full Length
---
Explore Our Club
Access our Membership Application Form, Policies and Procedures, Machine Safety Tips, Donating Equipment information, Monitor Handbook, etc.
Access Club Documents
Equipment Information