wk=40




Time

Monday
Oct 03, 2022
Tuesday
Oct 04, 2022
Wednesday
Oct 05, 2022
Thursday
Oct 06, 2022
Friday
Oct 07, 2022
Saturday
Oct 08, 2022
Sunday
Oct 09, 2022

8a

12p

4p
wk=41




Time

Monday
Oct 10, 2022
Tuesday
Oct 11, 2022
Wednesday
Oct 12, 2022
Thursday
Oct 13, 2022
Friday
Oct 14, 2022
Saturday
Oct 15, 2022
Sunday
Oct 16, 2022

8a

12p

4p
wk=42




Time

Monday
Oct 17, 2022
Tuesday
Oct 18, 2022
Wednesday
Oct 19, 2022
Thursday
Oct 20, 2022
Friday
Oct 21, 2022
Saturday
Oct 22, 2022
Sunday
Oct 23, 2022

8a

12p

4p
wk=43




Time

Monday
Oct 24, 2022
Tuesday
Oct 25, 2022
Wednesday
Oct 26, 2022
Thursday
Oct 27, 2022
Friday
Oct 28, 2022
Saturday
Oct 29, 2022
Sunday
Oct 30, 2022

8a

12p

4p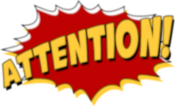 ArtWalk - Shop Closed For Work
The 2022 ArtWalk will be 22 and 23 October. The Shop will be closed for work and only open for ArtWalk sales. Extra tables will be brought in to increase Shop display area to maximize displays and sales. A watchbill will be posted for sign-ups to have sufficient Monitors on hand to support the sales. This is a major event for the Shop. All Monitors are encouraged to assist over these two days.
Contact Us
All entries are required.
Posted: 05 Oct 2022
SBRWWC BOARD MEETING 9/29/2022
The meeting was called to order at 4 PM. The following Board members & Advisors were present: Mark Prose, President; Russ Hardy, Treasurer; Dennis Briels, Secretary, & Charlie Anderson, Monitor Co-ordinator. Advisors: Dan Carter, John Gordon, Ed Valdez, & Scott Saxon were present. Board member and Vice President Jeff Hansen was absent. Advisors: Ed Cheszek, Tom Marshall, Ron Gustafson, Ron Hilbert & were absent.

The following Agenda items were discussed:

Russ Hardy gave the Financial update: Cash-on-hand is $10,487.00. Checking: $6,485, & Savings:$4,002. We are expecting to pull in another $1,600 in income this year (most of which will come from the 10% commissions during the Art Walk, Christmas window purchases & Machine Orientations). We are expecting to spend another $2,100 for purchases we have been putting off, or replacement of machine parts, etc. Still, given that, we still projecting that we will maintain the $2,000 in the checking & put ... read RSS feed item.
Posted: 05 Oct 2022
SBRWWC General membership meeting 9/29/2022
GENERAL MEMBERSHIP MEETING - Called to order at 5 PM

Additional items: Boards Members & Advisors were introduced to the new members. The new people that are not 'Officially' Members yet, must pay the current $50 partial fee for the rest of this year in order to qualify for the $75 RENEWAL rate for 2023. Otherwise, it is $100 as a new member in 2023...

There was a VERY GOOD turn out (27) for this meeting. We are grateful to have so many Members involved in the development of the SBRWWC.

Shop safety & security. Mark Prose discussed personnel & equipment safety. The SawStop table saws DO NOT like metal, wet wood or FINGERS. Should you allow ANY of these to touch the blade while it is in motion, the mechanism INSTANTLY SIEZES the blade. Dennis Briels noted that after telling EVERY Member multiple times over the years in EVERY class - he did it himself about two weeks ago. He went t sweep away a piece of scrap from the blade and it had not completely stopped ... read RSS feed item.
Explore Our Club
Access our Membership Application Form, Policies and Procedures, Machine Safety Tips, Donating Equipment information, Monitor Handbook, etc.
Access Club Documents
Equipment Information