Our Sponsors
Saddlebrooke Ranch Real Estate
The Moore Advantage Team
The Dynamic Top Rated Real Estate team -- Mother, Lauren (daughter) & Jim (Lauren's husband) -- live and work in SaddleBrooke, with a very large Real Estate market share serving buyers and sellers in SaddleBrooke Ranch, Oro Valley, Sun City, Rancho Vistoso and Eagle Crest Ranch.
We have more than 40 years of combined Real Estate experience and continue to keep current in today's Real Estate market. Dorothy holds Real Estate designations of Associate Broker, CRB (Certified Real Estate Brokerage Manager), and GRI (Graduate REALTOR Institute). Lauren holds Real Estate designations of SRES (Senior Real Estate Specialist) and CDPE (Certified Distressed Property Expert).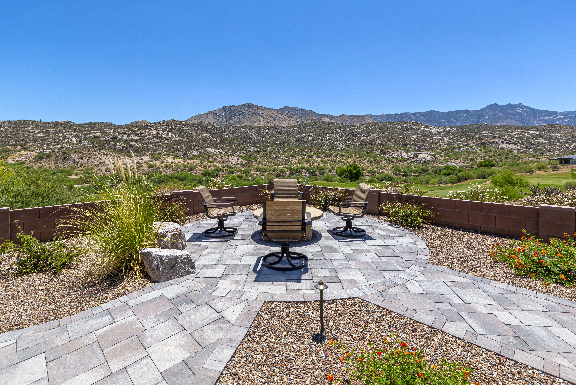 Max number of items dispayed is 36
SBR Clubs
Click the blue Club ID button to open the club site. Those without buttons, if any, do not have an accessible website. However, if the Club ID is a link (red font), clicking it will open an email form addressed to the club leader to facilitate making contact with the club.
AACT
.. Access Amenities, Clubs and Teams
DUPLICATEBRIDGE
.. Bridge, Duplicate
HORSEBACKRIDING
.. Horseback Riding Group
PARTYBRIDGE
.. Bridge, Party
SQUAREDANCE
.. Rancheros Square Dance Club
WOODWORKERS
.. WoodWorkers Club
..
SBR Private Clubs
Now available! Includes clubs internal to SBR that are private, i.e., not generally open to all SBR residents. Click the 'Contact Webmaster' bar below to discuss the opportunity about new modular configurable sites, possibly as an extension of your current on-line presence, featured for SBR organizations of any kind.
Clubs Beyond SBR
Coming soon. Reside outside SBR? This is for you. Will include inter-community clubs as well as private and publc clubs completely outside SBR. Click the 'Contact Webmaster'bar below to learn about the broader plans. Teaser: A new domain name has already been purchased for this, because the offering goes beyond Saddlebrook Ranch.