Restart
About Us
Contact Us
Articles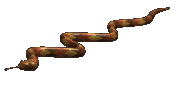 Safety
27 Oct 2018 13:49

DOG FOOD RECALL
October 24, 2018 — G & C Raw of Versailles, Ohio, is recalling all products lots manufactured from February 27, 2018 through July 20, 2018, because they have the potential to be contaminated with Listeria monocytogenes.
Affected products are sold under the brand names G & C Raw Dog Food and G & C Raw Cat Food and sold through direct distribution to customers.

What's Being Recalled?
The manufacture dates are included at the end of the lot number.
For example, the pet food product manufactured on February 27, 2018 has a lot code of that ends with 022718.
The company is now recalling all products with lot numbers that end in 022718 through 072018.

The recalled dog food products include:
Beef Veggie Mix Dog Food
Ground Beef Dog Food
Sliced Beef Heart Dog Food
Ground Beef Heart Dog Food
Kim's Special Beef Organ Dog Food
Ground Chicken Dog Food
Chicken Veggie Mix Dog Food
Chicken Mix Patties Dog Food
Duck Veggie Mix Dog Food
Ground Duck Dog Food
Ground Rabbit Dog Food
Rabbit Veggie Mix Dog Food
Ground Lamb Dog Food
Lamb Veggie Mix Dog Food
Ground Beef Pancreas Dog Food
Beef Liver Chunks Dog Food
Beef Sweet Breads Dog Food
Ground Pork Dog Food
Pork Veggie Mix Dog Food
Shelby's Pork Organ Mix Dog Food
Ground Pollock Dog Food
Turkey Veggie Mix Dog Food
Ground Turkey Dog Food
Tripe Dog Food
The recalled cat food products include:
Pat's Cat Beef
Pat's Cat Chicken
Pat's Cat Turkey
Pat's Cat Duck
Pat's Cat Rabbit
No confirmed illnesses have been reported to date.