MENU
Restart
Contact Us
About Us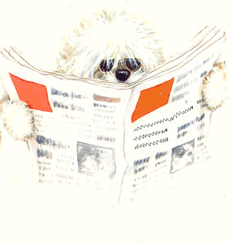 Headlines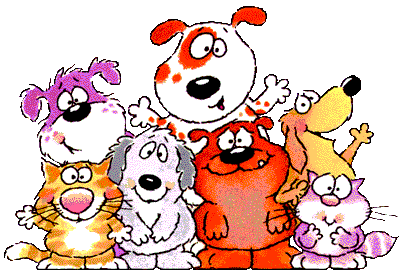 Participate in the PetWise Chat Channel
To post an item, click HERE.
10 May 2019 06:49

The Pet Rescue Luncheon and Fashion Show Extended to Thursday June 6th
by Linda Gorman: The Pet Rescue Luncheon and Fashion Show has been extended to a second day. The Wednesday tickets are SOLD OUT but you can now purchase tickets for Thursday June 6th. Tickets are $25.00 per person. They are now on sale at the HOA 1 Administration Office. Don't delay - get your tickets today!
08 May 2019 09:47

Donations
by Linda Gorman: All donations should be dropped off at Doreen Reynolds home. Please place behind stone wall in front, 60765 E Arroyo Vista Dr.
25 Mar 2019 19:53

New to area: Rattlesnakes?
by Liese Razzeto: Just moved into 16B at SBR. Can you please tell me about Rattlesnake training?
27 Feb 2019 14:38

Adoption and Fund Raises
by Linda Gorman: Today, Feb. 27th between 3-6pm at the Catalina Craft Pizza there will be six dogs to adopt and proceeds of your food will be donated to The Pinal County Shelter. There will be live music between 5-8pm. Hope to see you there!
03 Dec 2018 09:58

HAPPY HOLIDAYS
by Linda Gorman, Editor: Happy Holidays from our PetWise family to yours!
28 Nov 2018 17:10

Testing the posting system
by Ken G: Just a test.
25 Oct 2018 18:56

Our Sweet Social Snowflake
by KCG: If you've not already heard about this, here it is. Don't miss it!

'Read about me', says Snowflake.
23 Sep 2018 11:44

Checking out the new chat feature
by Le Ann Christianson: I understand the Chat feature has been added to the website. This idea will work for all pet owners to communicate ideas, request and pass on suggestions .

Thanks for working so hard for the pet parents in S.B.R.

Le Ann
21 Sep 2018 12:29

Lookin' good! More Spotlights please!
by Anonymous: Love those stories. Keep 'em coming. How do I get one for my fido?
07 Jul 2018 13:35

Let's Hear From You
by Linda Gorman: Share with all the pet lovers at SBR your concerns, questions and experiences about your pets. As well as, your funny stories, advice, and warnings to all pets in the SBR community.
PetWise and PetWise representatives are not respsonsible for the quality, performance, benefits, or useability of products and services mentioned on the Petwise website, whether written by PetWise representatives or by others inside or outside of the SBR community. You are advised to make your own evaluation.
"PetWise" is a trademark of Linda Gorman.