Restart
About Us
Contact Us
Articles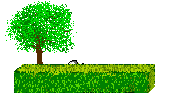 Adopt Now
10 Apr 2019 17:25

Lenny needs a forever home!
Lenny is 2-3 years old. Male Striped cat

Neutered

Has had all vaccinations

Tested negative for Feline Leukemia

Treated (as a precaution) for worms about 5 weeks ago

Has a chip but there has been no response from either of the numbers

Very affectionate and does like to play and is great with other cats

All testing was done at Mesquite Vet.

Please email Melanie melaniemir@aol.com

If not adopted soon Lenny will go to Hermitage.
24 May 2018 10:12

Maggie Needs A Home Of Her Own
Maggie is an adorable, one-year-old, female, Heeler mix who is looking for her forever home. She loves people and is very cuddly and affectionate. Maggie is spayed, current on her shots and weighs about 30 pounds. She is good with older children, but not sure about cats. She is mostly house trained, just needs some polishing in that area. Maggie needs someone to work on socialization with other dogs with her. She gets frightened when other dogs approach and she growls and becomes defensive. Bein ... read full article

25 Feb 2018 11:41

Louie Needs A Home
Louie is healthy, around 4 years young and neutered. He gets along with kids, cats, and dogs. He is a lap cat!!! If you are interested or know someone who would love to be Louie's Mom or Dad please email Mary Spyros, spymeaz@gmail.com
10 Feb 2018 15:05

Looking Fur Love
Looking Fur Love!

**The brother/sister team of Cockers are 6 yrs old and soooo sweet. Mom can't care for them. Would love to keep them together.
**Zeus is a a 5 year old Shar-Pei surrendered to a shelter for euthanasia due to allergies. After being on special food and meds for the past 6-7 weeks he is doing very well and his skin has nearly cleared up completely. He is a happy and fun loving boy. The adopter must commit to maintain his current routine so he remains healthy...He is total ... read full article

28 Jan 2018 13:21

Sweet Dixie Needs Someone to Love
Little Dixie is an 8 year old Jack Russell. Her mom is ill and cannot care for her so she needs a new home. Dixie is very sweet, loves other dogs and is affectionate with people. Might need leash training for walks. She is happy to please, loves attention and is mellow and a perfect dog for an older couple.
Please Contact:
Donna Kohnen
520-825-7824
w_kohnen@yahoo.com
10 Jan 2018 13:25

Jock Needs someone to Love
Jock is a 10 yr, young, 6 lb healthy chi mix rescued from PACC when he lost an eye. He's a gregarious & fun guy who is great with dogs & cats and loves activity.

Jock's mom also has 3 cats who need rehomed. Let's keep them out of shelters.

Call Leslie at 724-689-9843 or rescuemelady@gmail.com
10 Jan 2018 13:17

Bogie Needs A Family to Love
Please help Bogie find another family. He was returned to the shelter where he was rescued 2 weeks ago. He's a wonderful boy but the family couldn't keep him.
Bogie is 10 yrs young, approx 25 lbs, with lots of energy. His blood work is perfect! He's great on leash, adores all dogs, loves the car/golf cart, is a great eater, doesn't beg, and thrives at the dog park! He's not a barker nor is he destructive and he's calm in the house. There's not a mean bone in his swee ... read full article

05 Sep 2017 10:48

I'M SWEET AND A STRAY
This sweet girl is a stray. She's under 3yrs old and looks to be a Shepherd mix. If we cannot locate her owners, will you adopt her so we can keep her out of the shelter?

Contact Leslie at 724 689 9843 for info.
05 Sep 2017 10:41

Diamond and Dozer
Diamond and Dozer are a 3 year old Havanese brother/sister bonded pair in rescue because their family's lifestyle was too hectic and they were left alone for long hours. They're house, leash and crate trained, great cuddles and they love walks. They're great with kids and good with other dogs. Their perfect family will be active for many years to come and someone should be home most of the time. Ideally a high fenced yard. Sr adopters must have a strong estate plan since they are s ... read full article

05 Aug 2017 15:31

Lookin Fur Love
Ralphy is an 8 year old Corgi mix, super sweet whose dad went to a nursing home. House trained, gentle, loves to play with other dogs, obedient...he's a perfect gentleman.
Contact Leslie at 724-689-9843.