Restart
About Us
Contact Us
Articles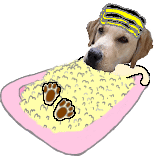 Resources: Grooming
---
Dog Doo's by Steph
Grooming with Love and Experience at your Door!
Stephanie Sherman 520-664-5432
Visit us on Facebook!
---
Le Dogue Mobile Grooming Service
Le Dogue Mobile Grooming is a premier mobile grooming service owned and operated by Miranda Riddle. Miranda is a mobile groomer who offers services in the greater Tuscon, Arizona area. She is a friendly, caring person who looks forward to meeting you and your fur baby and serving you right at your home. Click title above to open Le Dogue website.
---
Pet Grooming by Dani
Call Dani at 520-825-9336. Located at 16302 N Oracle Road in Catalina.
---
Poochini's Pet Grooming
Poochini's mission is, first and foremost, to look after your pet's complete comfort, health and well-being during the grooming process.